2021
Purchase of a further CNC machine to increase productivity
2019
Exchange of the first CNC machining center against a more powerful one
August 2016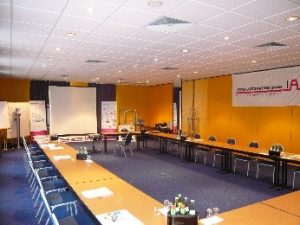 Distributor Days 2016
Intra's In-House Training and Exhibition.
April 2015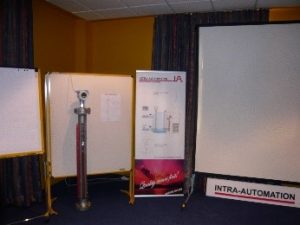 Distributor Days 2015
Intra's In-House Training and Exibition.
2014
Start-up manufacturing of bypass chambers for GWR in various materials
April 2013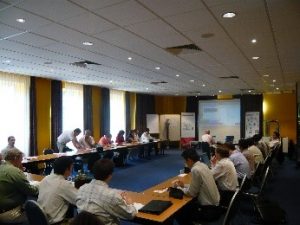 Distributor Days 2013
Intra's In-House Training and Exibition.
February 2013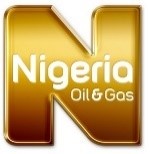 Oil & Gas Exhibition 2013
Nigeria: Oil & gas Exhibition in Abuja, Nigeria form 18-21 February 2013 together with our agent: GCA Energy Ltd.
January 2013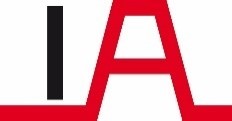 Total overview of the Core Competences
PDF
November 2012
Adipec 2012
We are excited to inform you that Intra-Automation is present during the ADIPEC 2012 in Abu Dhabi. Our stand is in the Dutch Pavilion, Hall 11, booth 11050A.
We are looking forward to meeting you at the ADIPEC which is held from 11th until 14th of November
May 2012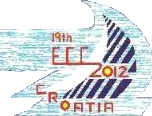 Engineering Challenge Cup (ECC) 5. – 12. Mai 2012
Intra Automation is once more participating at the Engineering Challenge Cup (ECC). This year's regatta will take place in Biograd, Croatia.
April 2012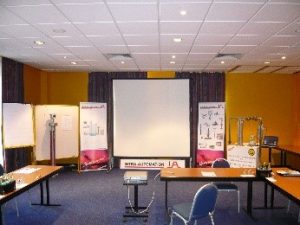 Distributor Days 2012
Intra's In-House Training and Exibition.
December 2011

NEW: Our "Mini" with integrated temperature sensor
Again, Intra-Automation GmbH managed to expand its Itabar-Flow-Sensor product line!
From January 2012 on, we will be able to provide our models IB..-20/-21 for pipe sizes from 1 ½" to 4" with integrated temperature sensors.
Hereby, we integrate a thermocouple type K with head transmitter to provide a 4…20 mA signal to the user in order to enable a density correction for gaseous media.
Al already demonstrated with our series -25/-35/-65 & -100, the temperature sensor has no direct contact to the process fluid, so a measurement, as well as a retraction due to maintenance and functional check is no problem at all.
Please
try us out
. Our team will be pleased to provide you with additional information.
August 2011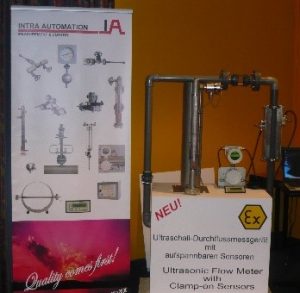 Distributor Days 2011
Intra's In-House Training and Exibition.
May 2011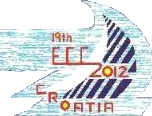 Engineering Challenge Cup (ECC) 7. – 14. Mai 2011
ntra Automation is once more participating at the Engineering Challenge Cup (ECC). This year's regatta will take place in Turkey. Starting- / Finishing port will be Orhanye – Marmaris.
November 2010
Adipec 2010
One of the largest petroleum shows in the world, the Abu Dhabi International Petroleum Exhibition & Conference 2010 will be staged at the brand new Abu Dhabi National Exhibition Centre between 1-4 November 2010.
May 2010
Distributor Days 2010
Intra's In-House Training and Exibition.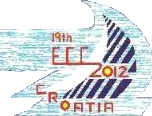 Engineering Challenge Cup (ECC) 8th – 15th May 2010
Once more, Intra-Automation takes part at the Engineering Challenge Cup (ECC). This year's Regatta will take place in Croatia. Start- / Finish point will be Beograd.
April 2010

Iran Oil Show 20th – 23th April 2010
The 15th International Oil, Gas and Petrochemical Exhibition covers 10 task forces including consultant engineer groups, spare parts constructors, technical and commercial service provider companies, oil products producers, processing equipments producers, fuel consumption efficiency companies and research and training sector, general contractors, companies active in information technology fields.
November 2009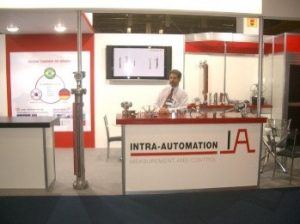 Brazil Automation – ISA show 2009
Brazil Automation is one of the most important events in automation worldwide that presents the latest technology trends in automation systems and tooling as well as providing a great possibility to get updated through the courses and conference hosted during the event by ISA. The event will take place in São Paulo between 10th and 12th November. The event offers an unique opportunity for manufacturers, distributors, researchers, students and professionals network, exchange information and do business.
More
August 2009
Opening New Production Hall – 8th August 2009
With the grand opening celebration on Saturday the 08th of August Intra Automation opened up a new production and storage facility. The new total capacity adds now up to 3400m².
May 2009

Gastech 2009
Gastech 2009 is the largest international conference and exhibition for the LNG, LPG and natural gas industries in 2009; where business leaders from across the gas supply chain gather to discuss the latest trends and developments affecting the commercial and technical gas worlds.
Gastech 2009 is returning to Abu Dhabi where it will be hosted by ADNOC & Group of Companies on 25-28 May 2009.
More
November 2008
ADIPEC 2008
Intra Automation celebrates its debut on the ADIPEC in Abu Dhabi with a booth at the German Pavilion (Hall 7, bootn 52-07).
More
August 2008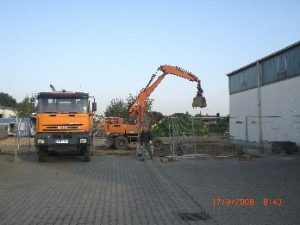 New Production Hall
After an intensive planning and preparation stage, the first sod for our new production and storage hall was turned at the beginning of August. Upon completion in December 2008, the total production and storage area will be ca. 3400m².
Distributor Days 2008
First ever Intra In-House Training and Exibition.
March 2008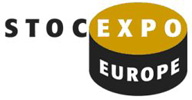 StocExpo in Rotterdam – 25th to 27th March
Already in the past, Intra-Automation presented their products at the "StocExpo" in Rotterdam. The "StocExpo" is one of the leading fairs for oil, chemical and gas tank storage terminal industrie.
More
February 2008
Intra-Automation GmbH gains Samil Industry as co-operation partner
We are pleased to announce that through our global activities we have archived Samil Industry as co-operation partner. The first activities with Samil Industry started in 2002.
June 2007

New auxiliary equipment: digital Displays, Bargraph and Controller
Due to the increased demand, we have expanded our product range by indication displays and controllers. The new product lines are IntraDigit, IntraGraph und IntraCon.
More
June 2006

Guided Wave Radar
Intra Automation combines the principle of conventional magnet flap indicator type ITA with the guided wave radar level transmitter for redundant measurement.